MUSTANG MACH-E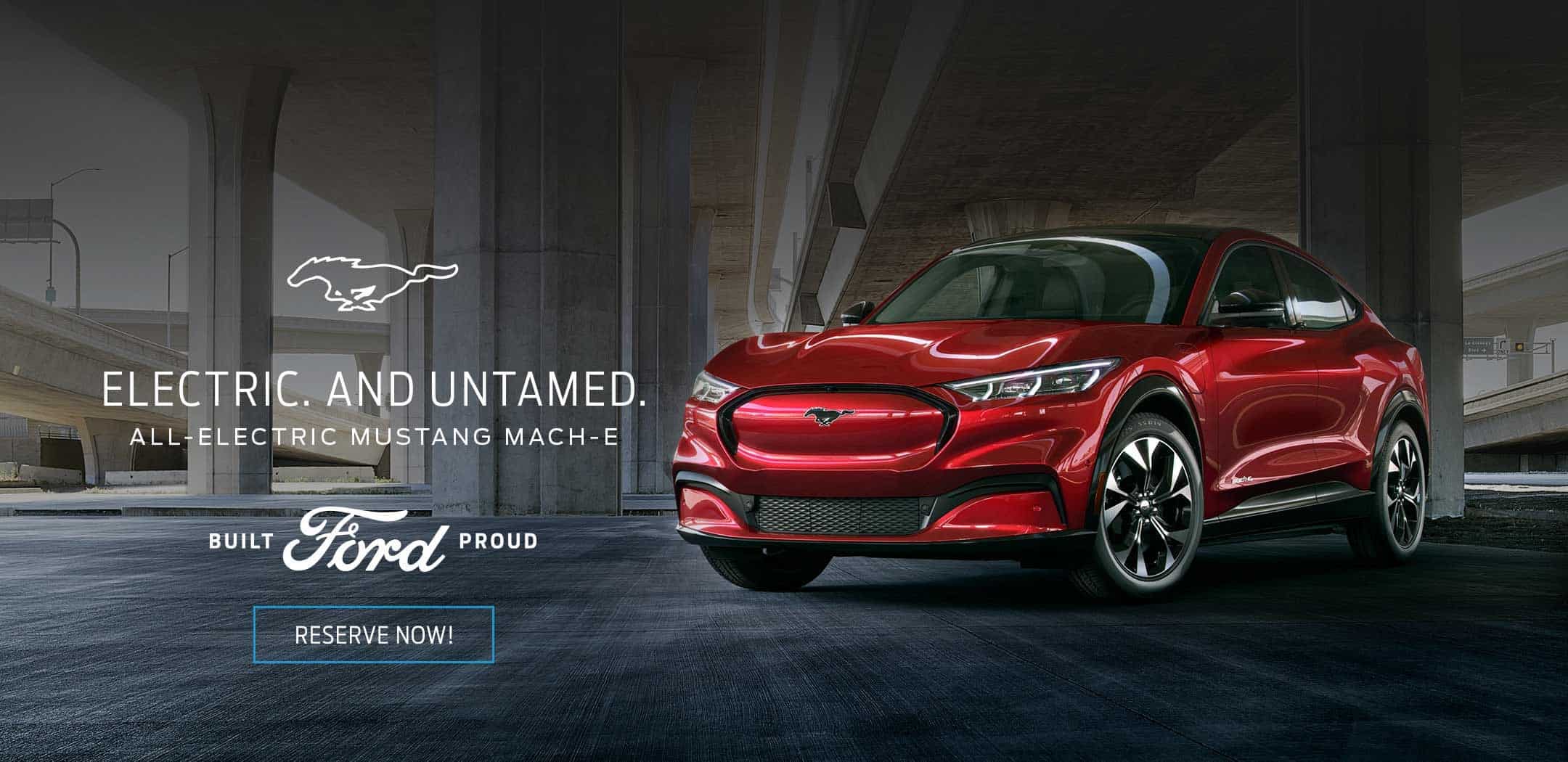 At the beginning of 2019, Ford announced an $11 billion investment in electrified vehicles between now and 2022, saying it will introduce 16 battery-electric cars and 24 hybrids or plug-in hybrids around the world in the next few years. Fast forward to November 2019 and we get our first look at what this investment brings.

The Ford Mustang Mach-E. This All electric Mustang-inspired SUV was debuted at the Los Angeles Auto Show on November 17th, 2019 to an audience full of press, industry professionals and more than 75,000 people watching online from home.

The Ford Mach-E is a fully electric 5 seater SUV with a range of 475 KM's and either RWD or AWD depending on the configuration. The vehicle will come in 5 different trim levels, Select, Premium, California Route 1, First Edition and GT Performance Edition. Depending on trim selected the Mustang March-E's are expected to ship in late 2020, and some in spring 2021. You can reserve yours today using the form below to ensure you are one of the first people to get one!