2023 Ford Bronco Sport Factory Order Oakville, Ontario

Why Place A Factory Order?
When you place a factory order for a 2023 Ford Bronco Sport at Kennedy Ford, you will receive a $2,000 factory order discount.
A, Z & X Plan clients are not eligible for this offer.
How Long Will A Bronco Sport Factory Order Take?
Depending on the trim level, the current estimated wait time for a 2023 Ford Bronco Sport factory order is 4 – 6 months from the time of order.
Why Kennedy Ford?
From the start, in 1963, Kennedy Ford has been committed to providing a personal touch to the car buying service. We were Oakville's first Ford dealership, and we've been family owned and operated since 1977. (So we've been a part of your community for over 50 years!) Our secret to success is in valuing our community and your continued business.
Car buying has changed a lot, so we've modernized our process to make things simple, fast, and convenient.
We'll provide a personal touch to your car-buying experience. Our in-house leasing company, Kennedy National Leasing, can create custom leases to suit your individual or business needs. Even after the sale, we'll work hard to keep earning your business. With a dedicated fleet service manager, we'll ensure that you and your vehicle are well taken care of.
Our excellence is celebrated. We've won the Ford President's Award. We're always in the top 3 for dealers in Oakville. And we're the highest rated Ford dealer in Oakville on Google.
But what brings a smile to our faces is the feedback we receive from our happy customers. When you leave a glowing review and recommend us to your friends and family, we know we're providing excellent service!

We live in Oakville. We work in Oakville. And we give back to Oakville. We strongly believe in supporting our community, and we're currently doing this by supporting the work of several local charities: Annual "Toy Mountian" toy drive, #WeScareHunger food drive, and the COVID-19 mask Donation.
What If I Have A Trade In But Want To Order My Bronco Sport Now?
If you want to trade in your current vehicle, no problem! During your appointment to order a 2023 Bronco Sport, we will appraise the trade then, you have 1 of 2 options, you can either give us the trade right away, or you can hold onto it until your new Bronco Sport arrives and you pick it up. No matter your situation, we are here to help and will do whatever we can to ensure the smoothest experience possible.
2023 Ford Bronco Sport Trim Levels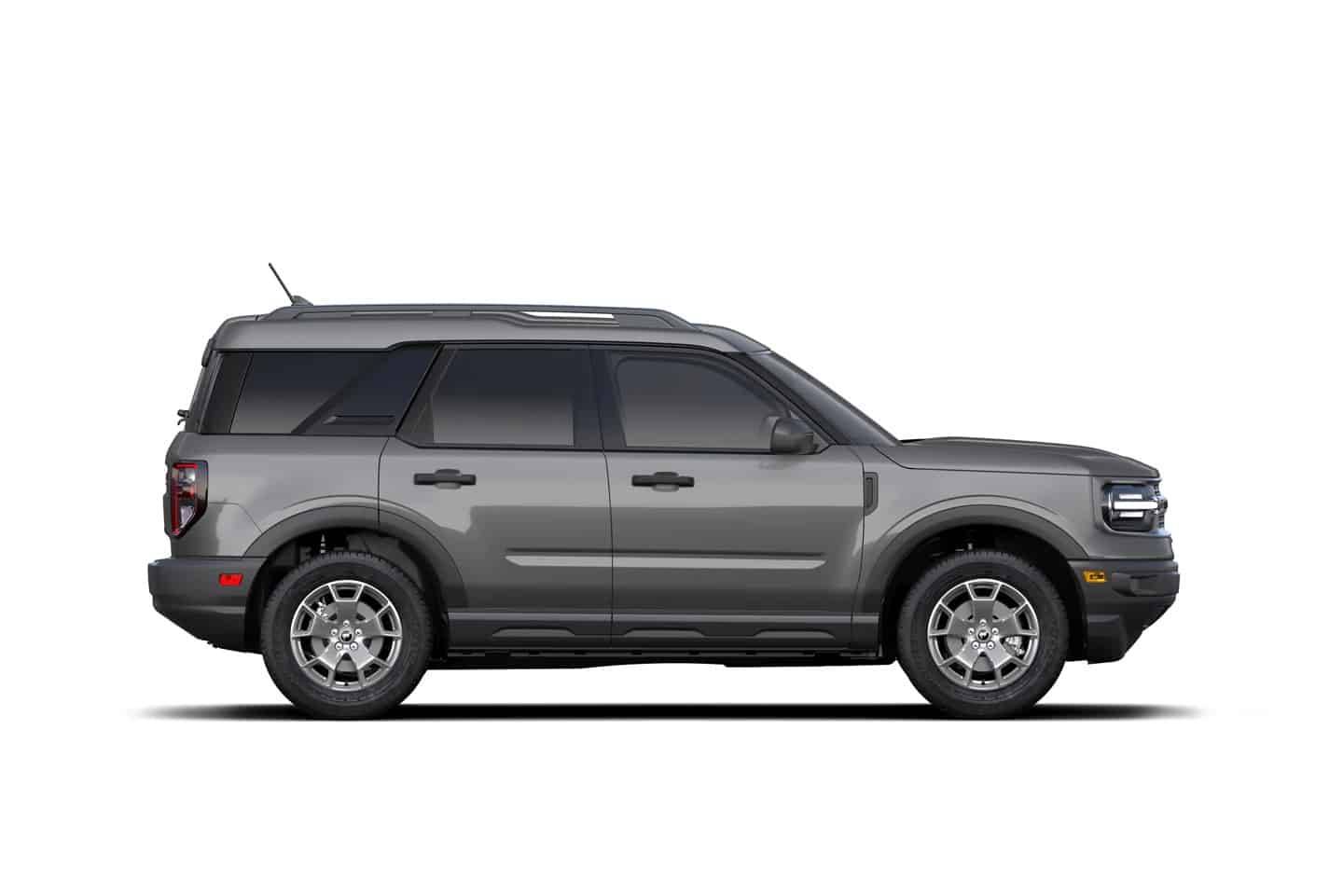 23_frd_bros_bse_crgr_rpro_1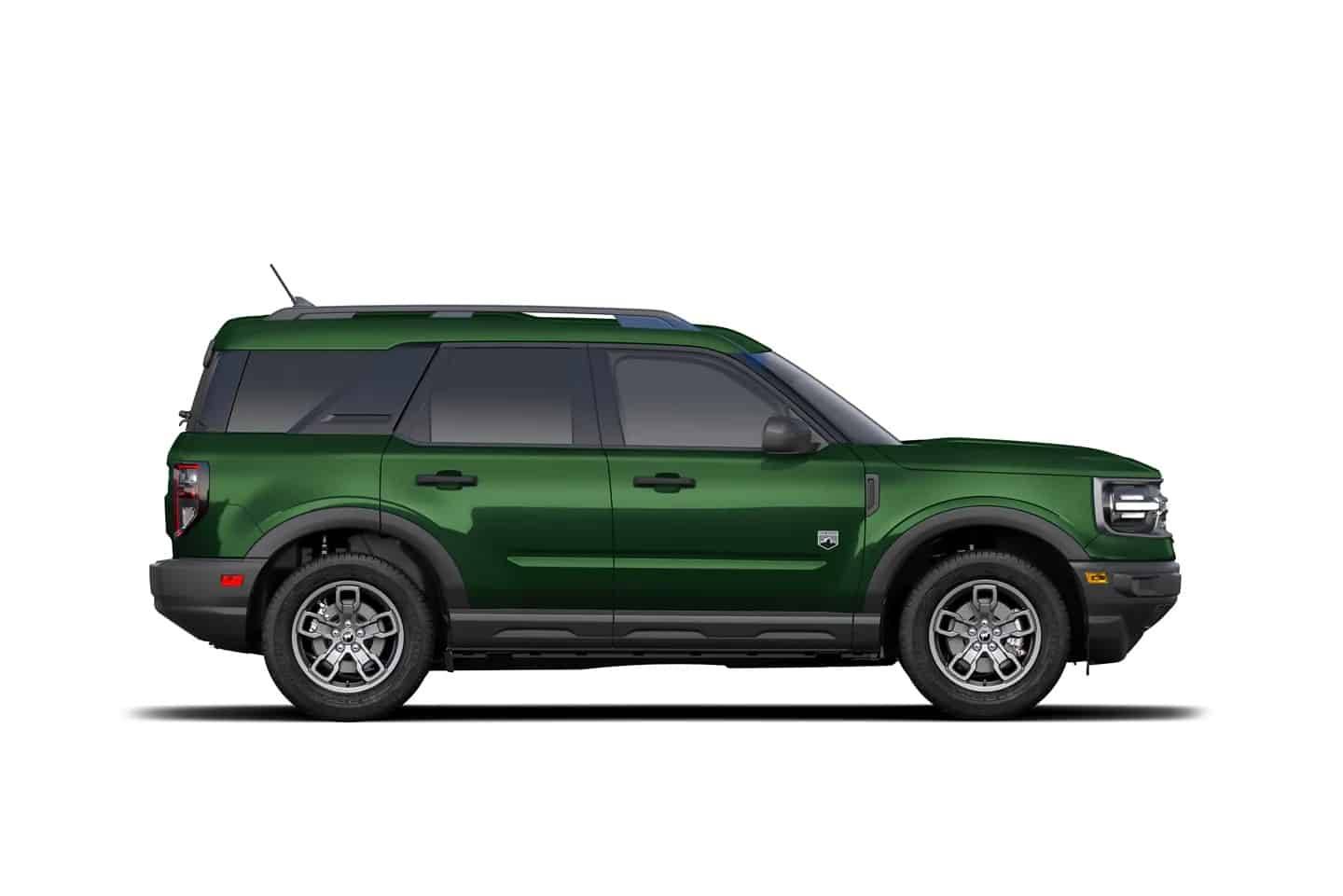 23_frd_bros_bigb_epgn_rpro_1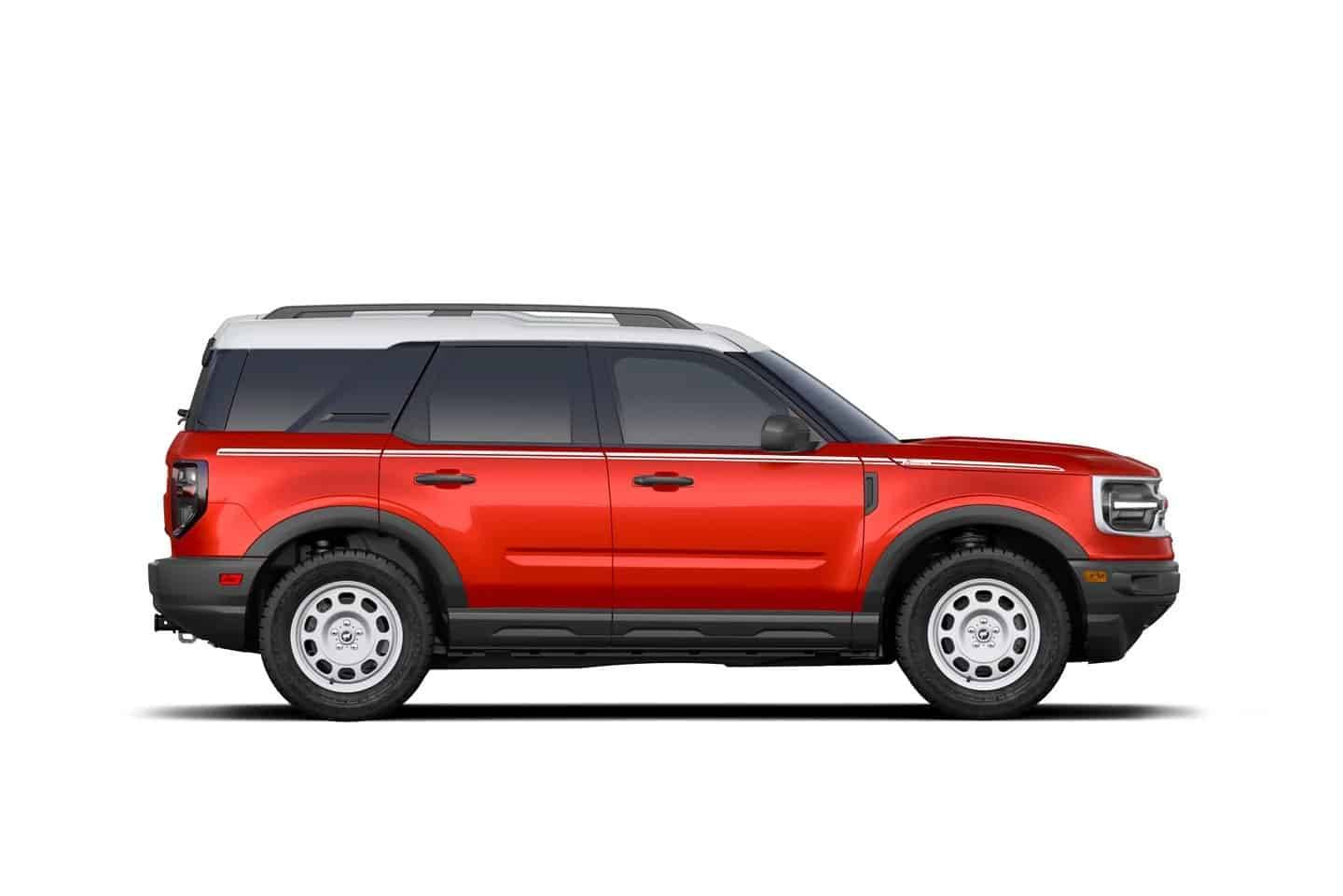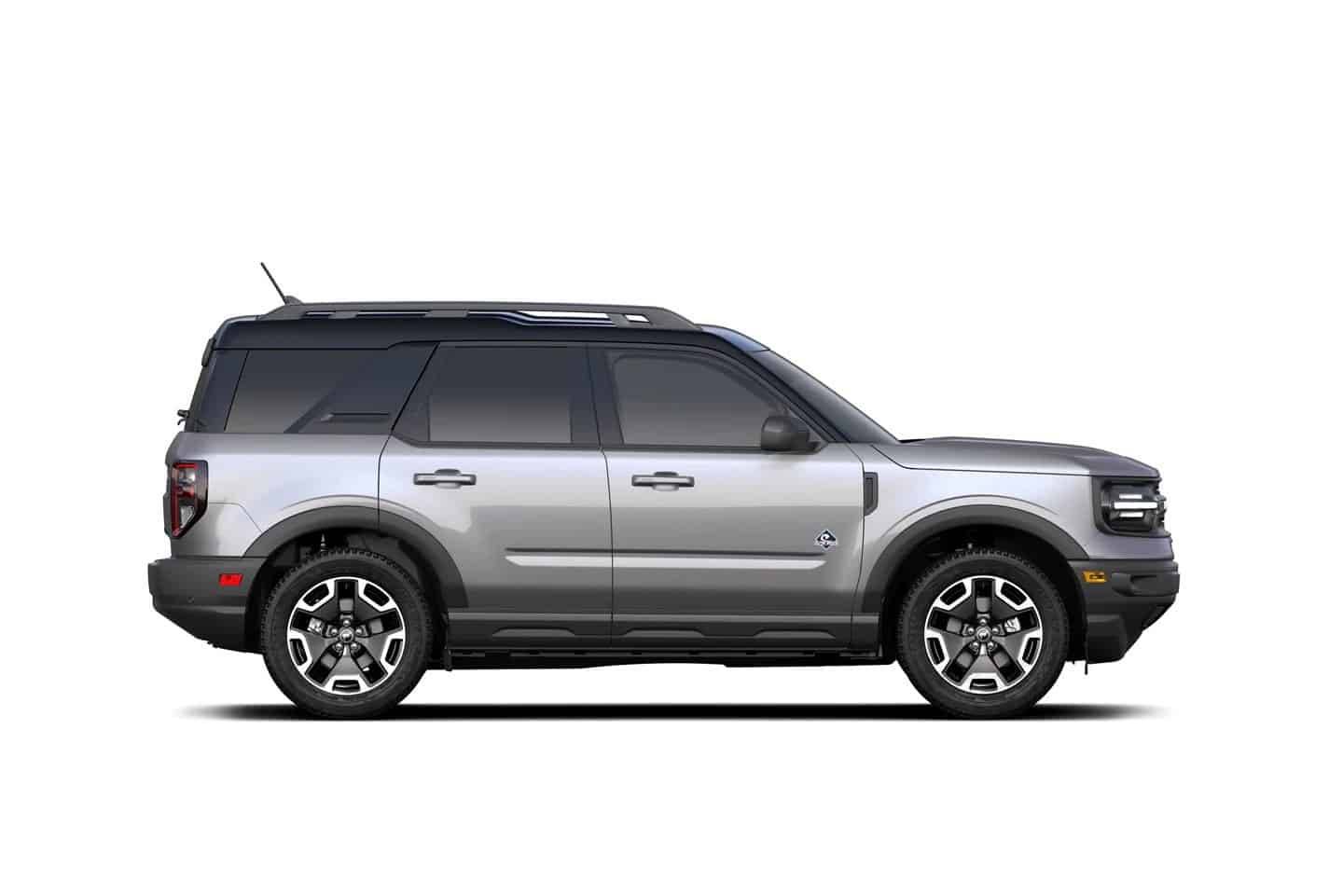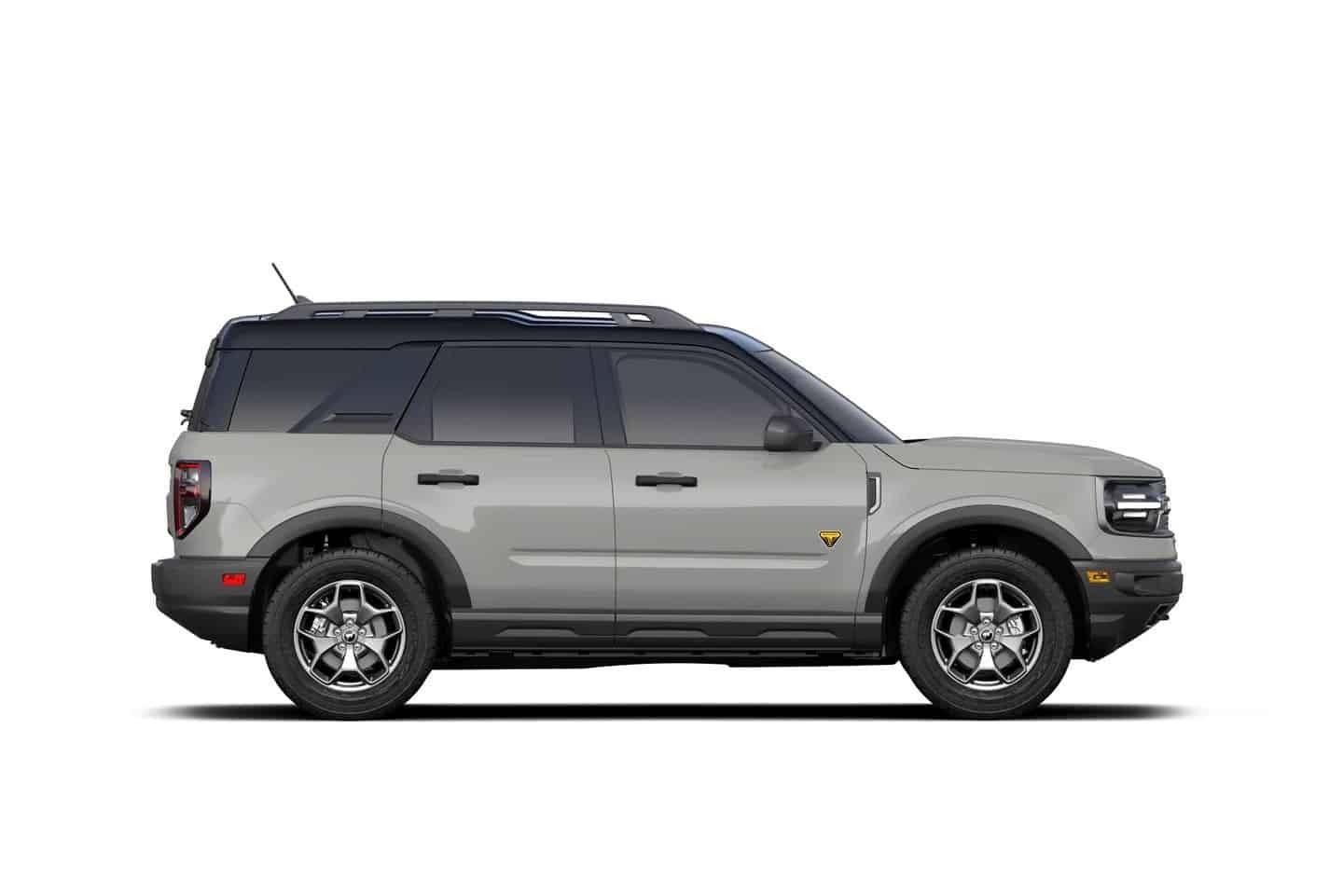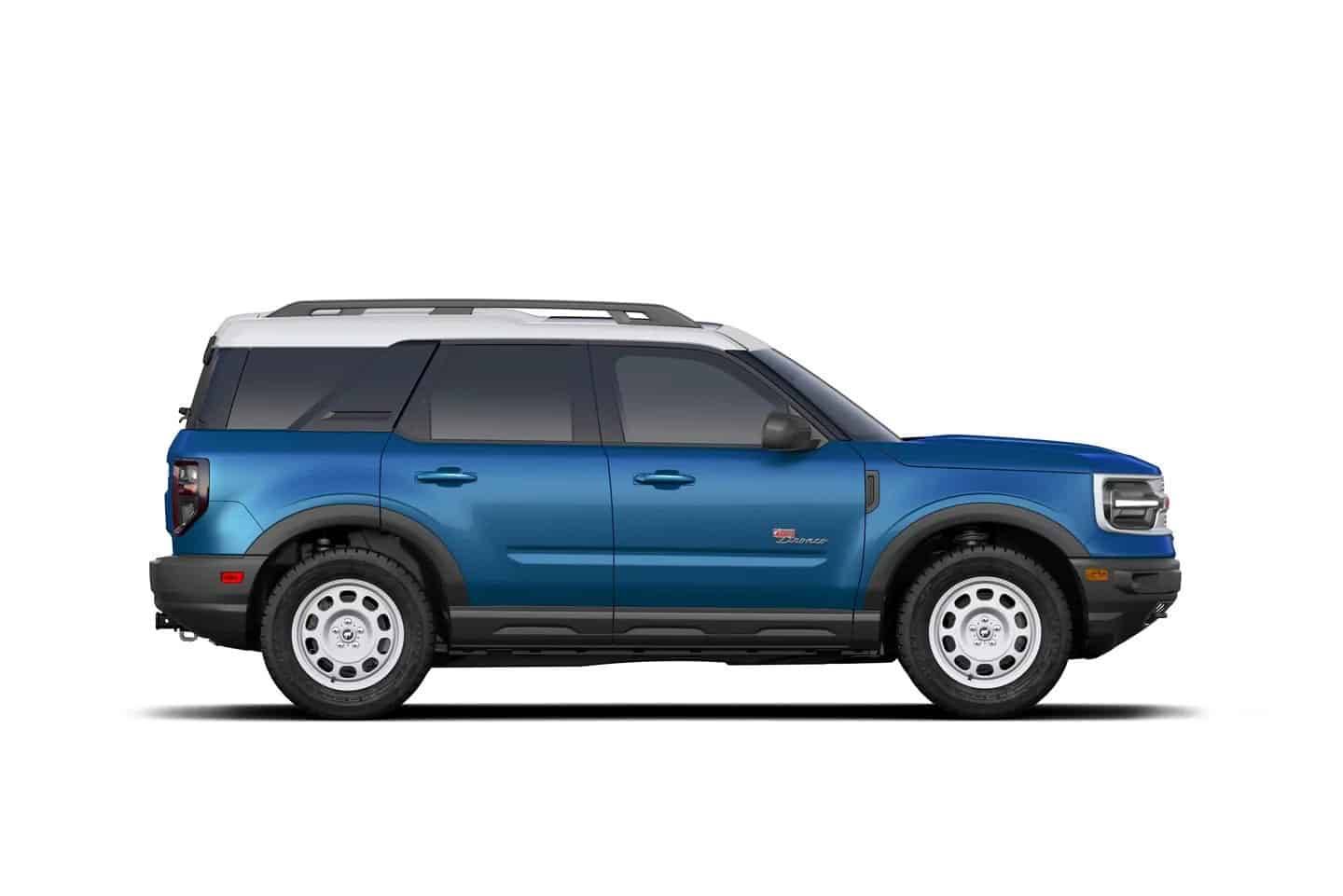 Make
New Experiences With The New Bronco Sport
Always ready for whatever adventure awaits. The Bronco® Sport SUV offers six available models to match the way you experience the outdoors.
BRONCO SPORT GALLERY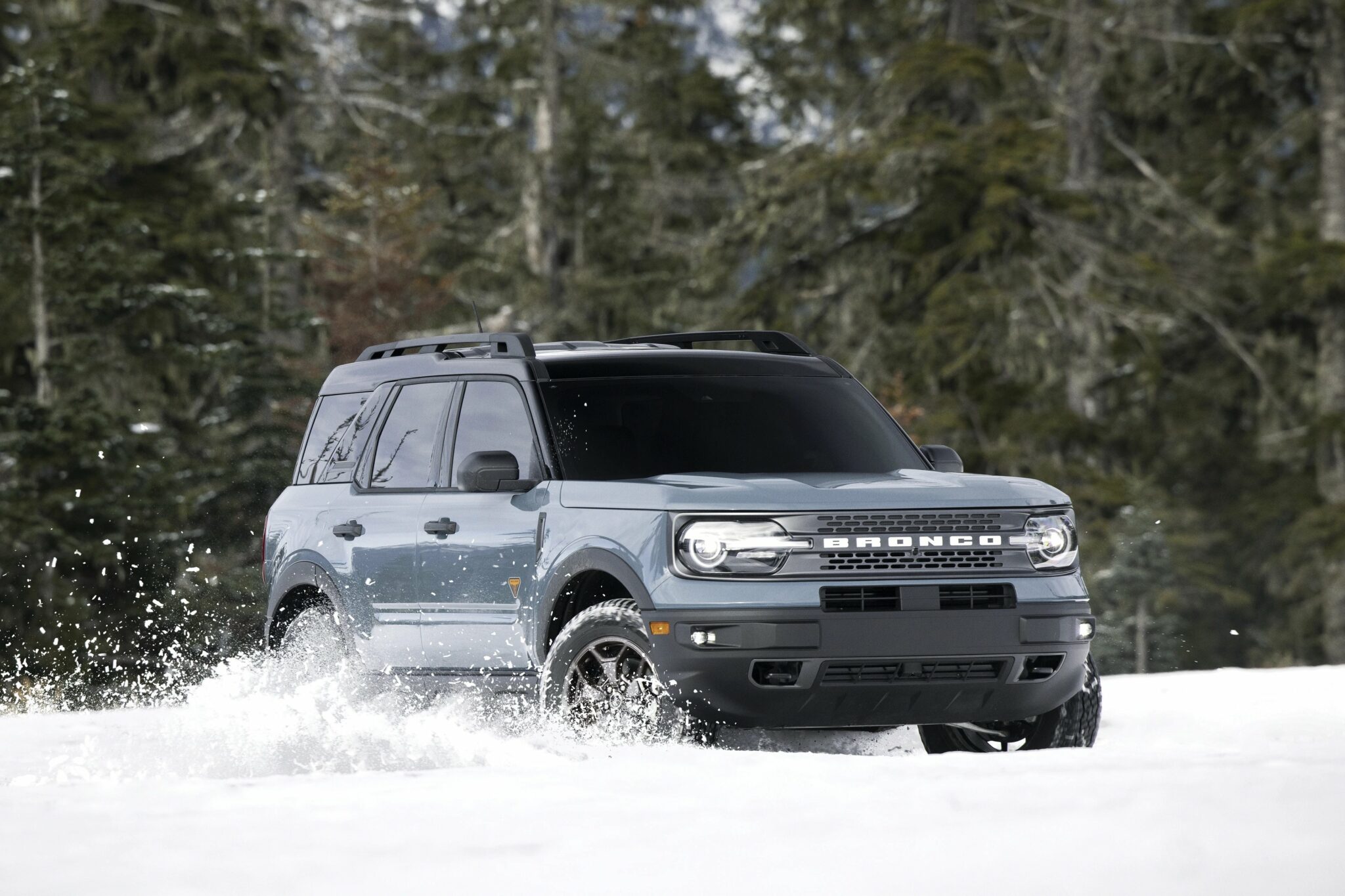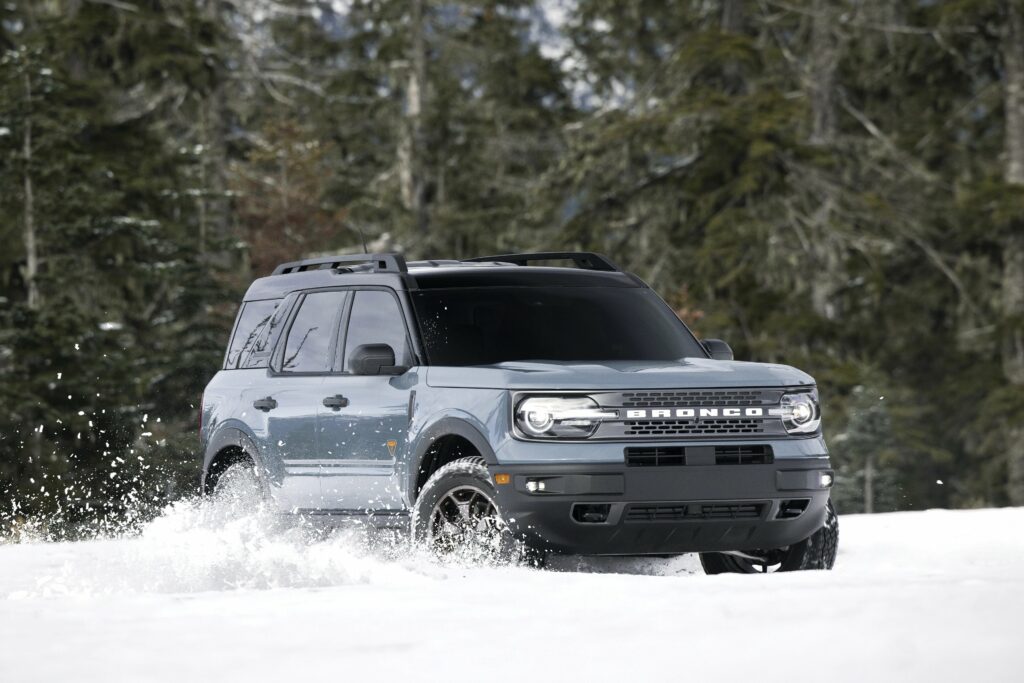 A Worthy Travel Companion
The 2023 Bronco Sport is the perfect SUV for adventures. Bronco Sport SUV includes 4×4 capability and the Terrain Management System™ with up to seven available G.O.A.T. Modes™ (Goes Over Any Type of Terrain) on the Badlands® and the Heritage Limited models.
Leave Nothing Behind
Adventures are more fun with friends! The safari-style roof of the 2023 Bronco Sport gives extra head room for the whole group. There is multiple places to store gears and equipment including the 65.2 cu. ft. of cargo* volume standard on the Base, Big Bend®, Heritage and Outer Banks® models.
Turn Travel Ideas Into Reality
Pop in your desired location, like an off-road trailhead or your home, and let the 2023 Bronco® Sport guide you to new experiences. Don't have to worry about getting lost as the available GPS navigation remembers your route just in case you need some assistance getting back to where you started.
2023 Ford Bronco Colours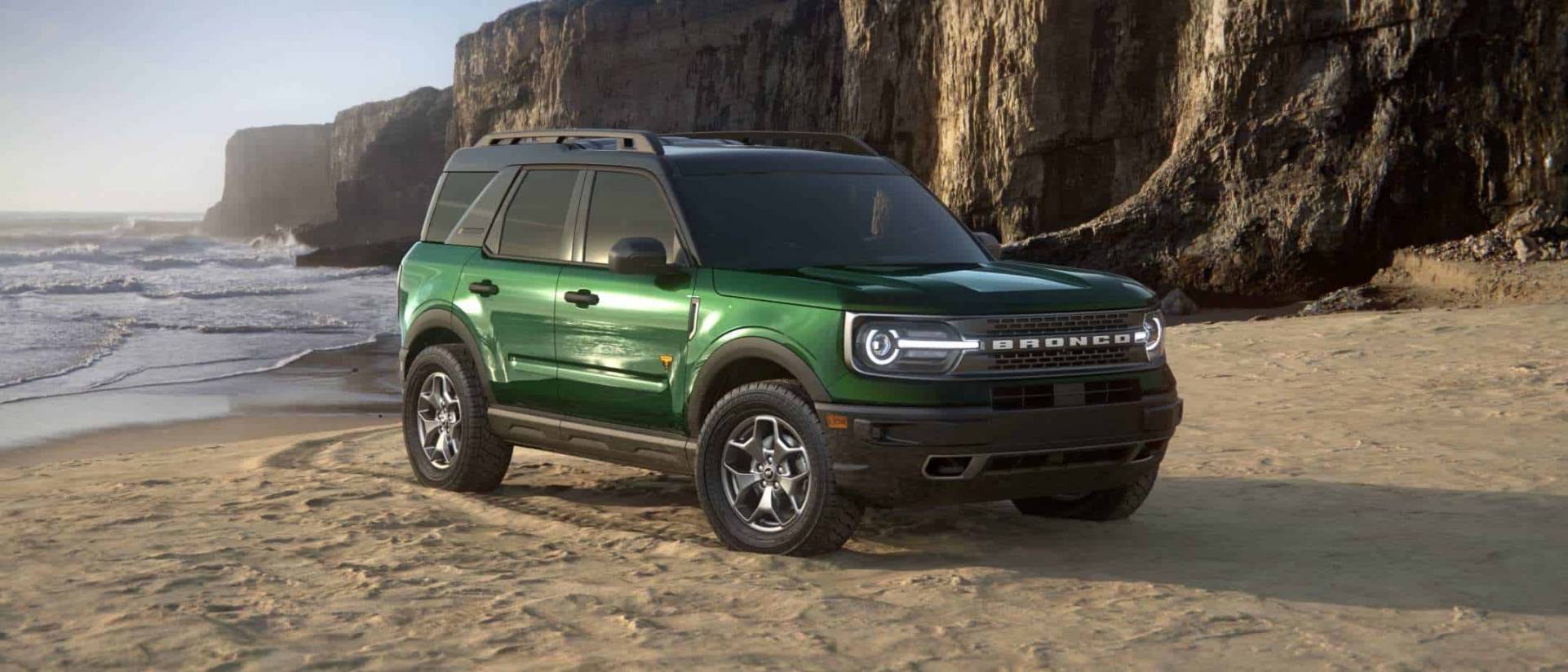 bros_23_badl_ext_360_eruption_green_36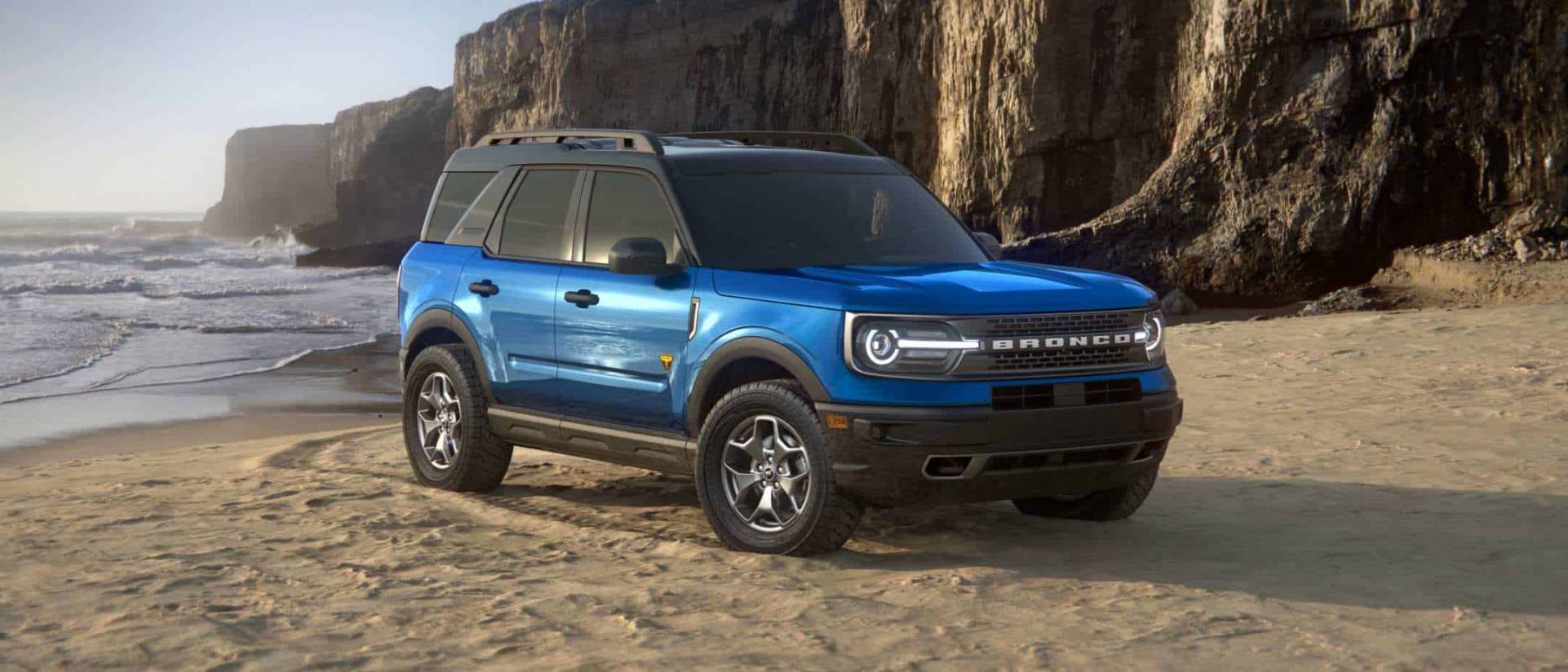 bros_23_badl_ext_360_atlas_blue_36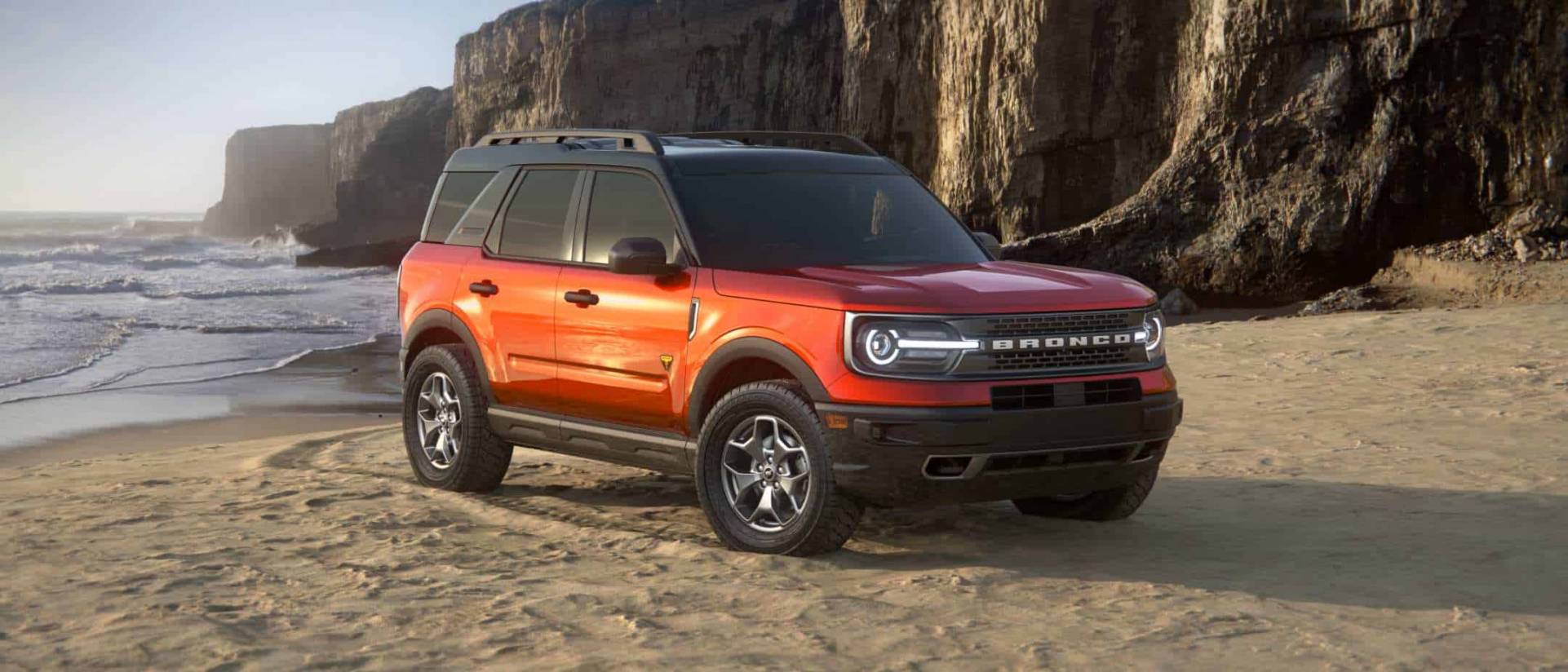 bros_23_badl_ext_360_hot_pepper_36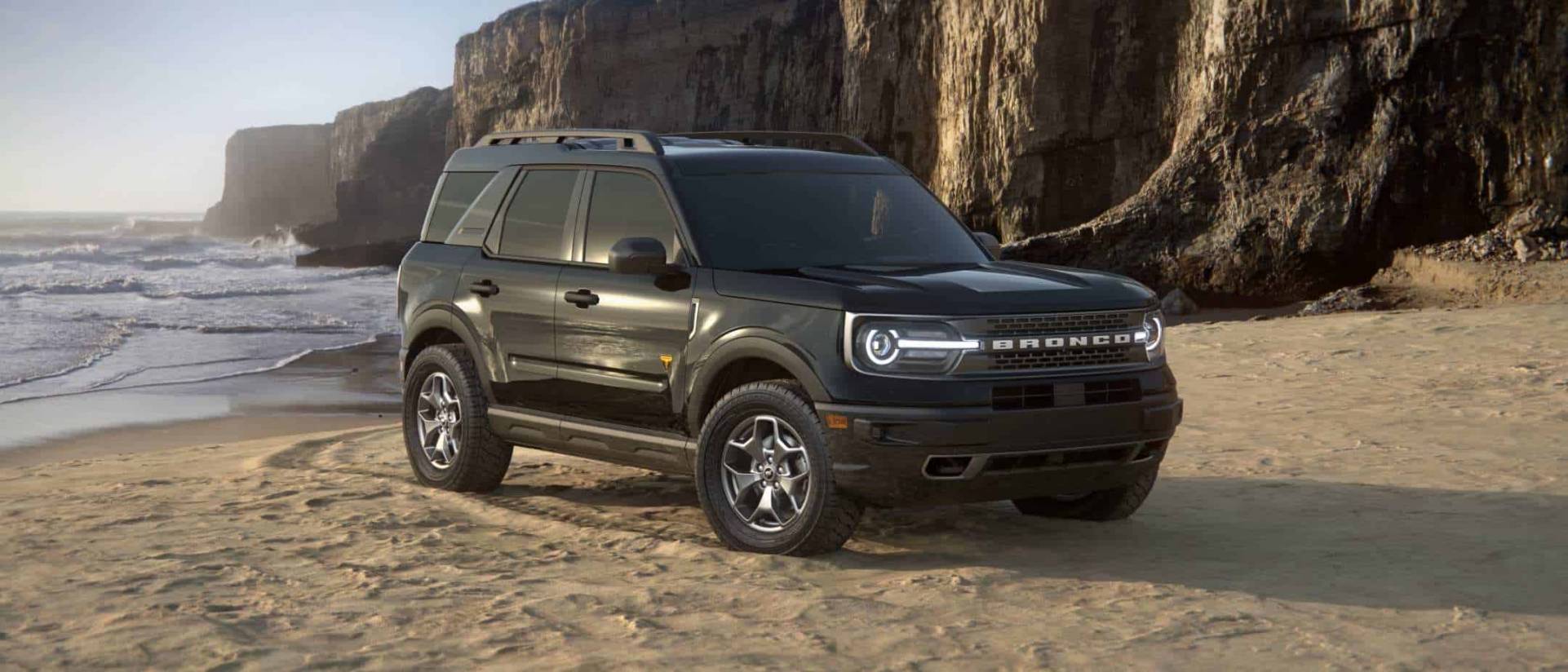 bros_23_badl_ext_360_shadow_black_36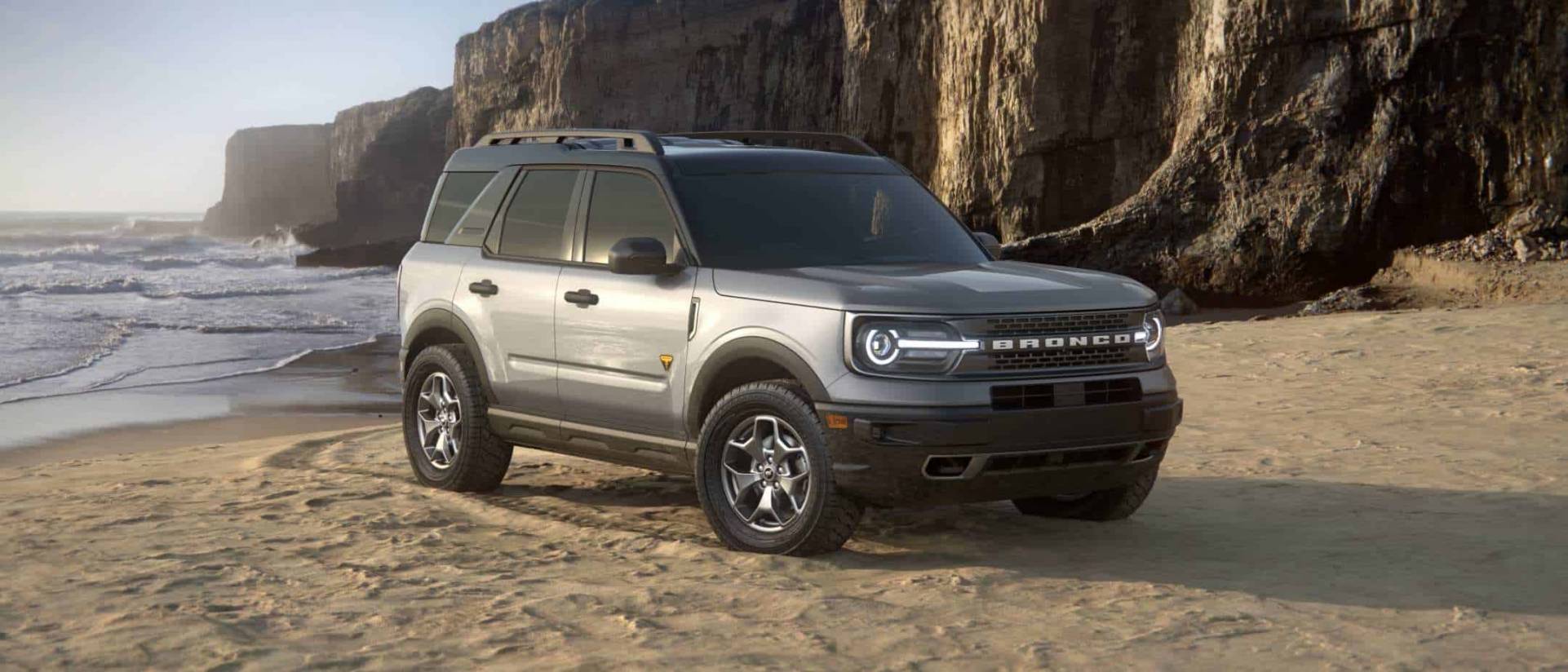 bros_23_badl_ext_360_iconic_silver_36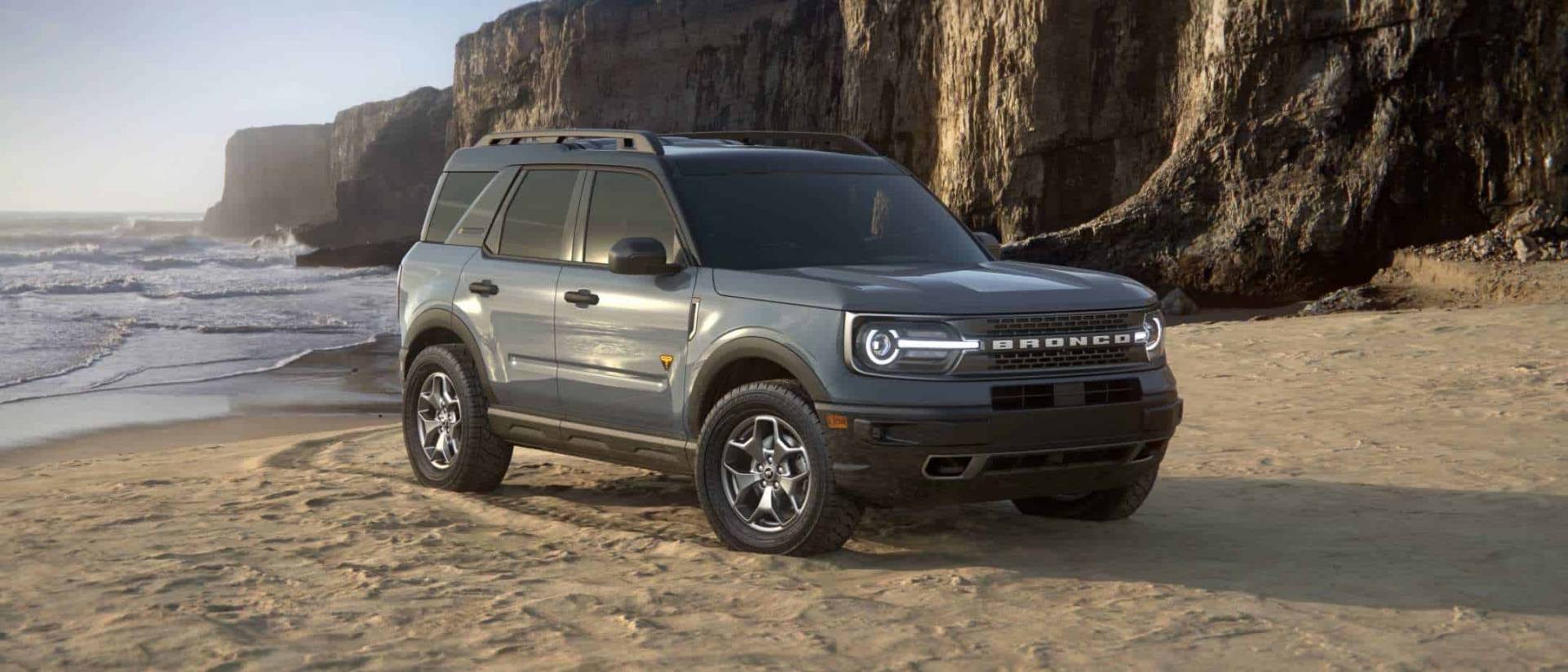 bros_23_badl_ext_360_area_51_36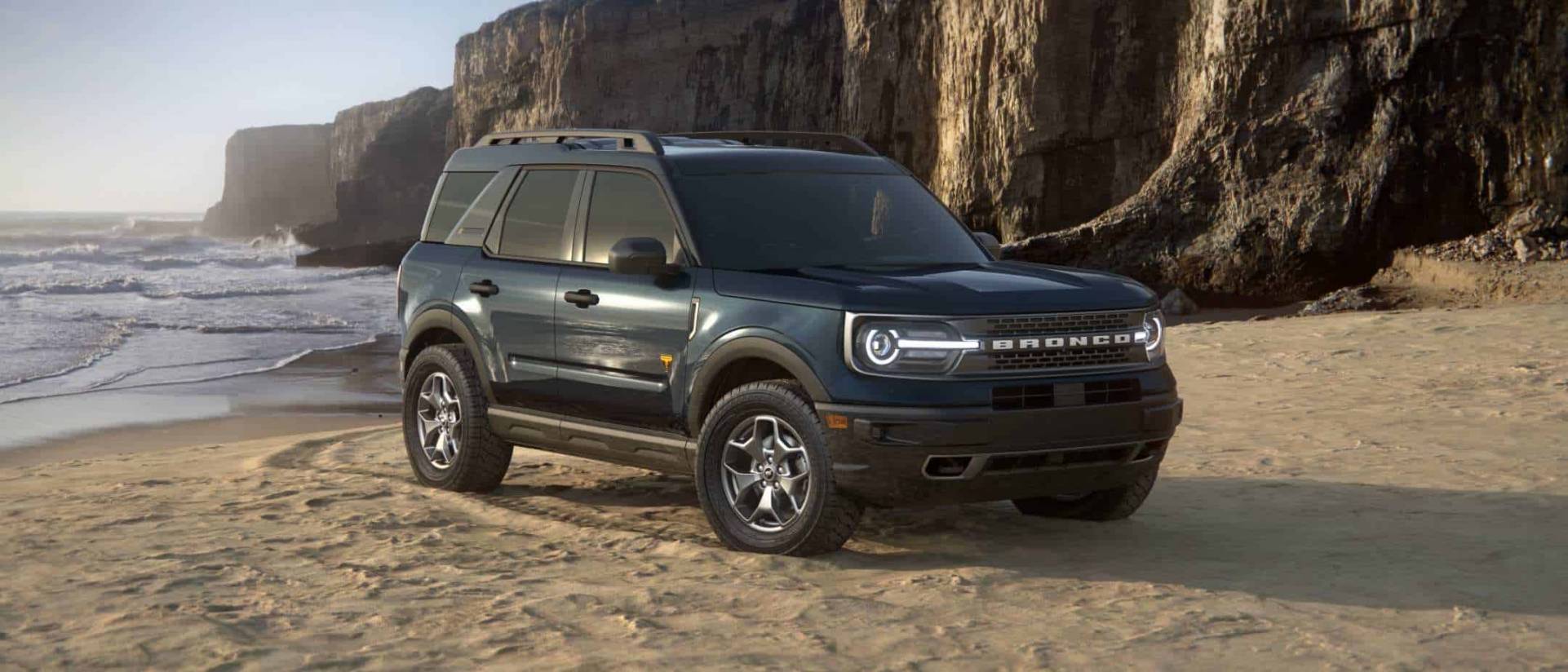 bros_23_badl_ext_360_alto_blue_36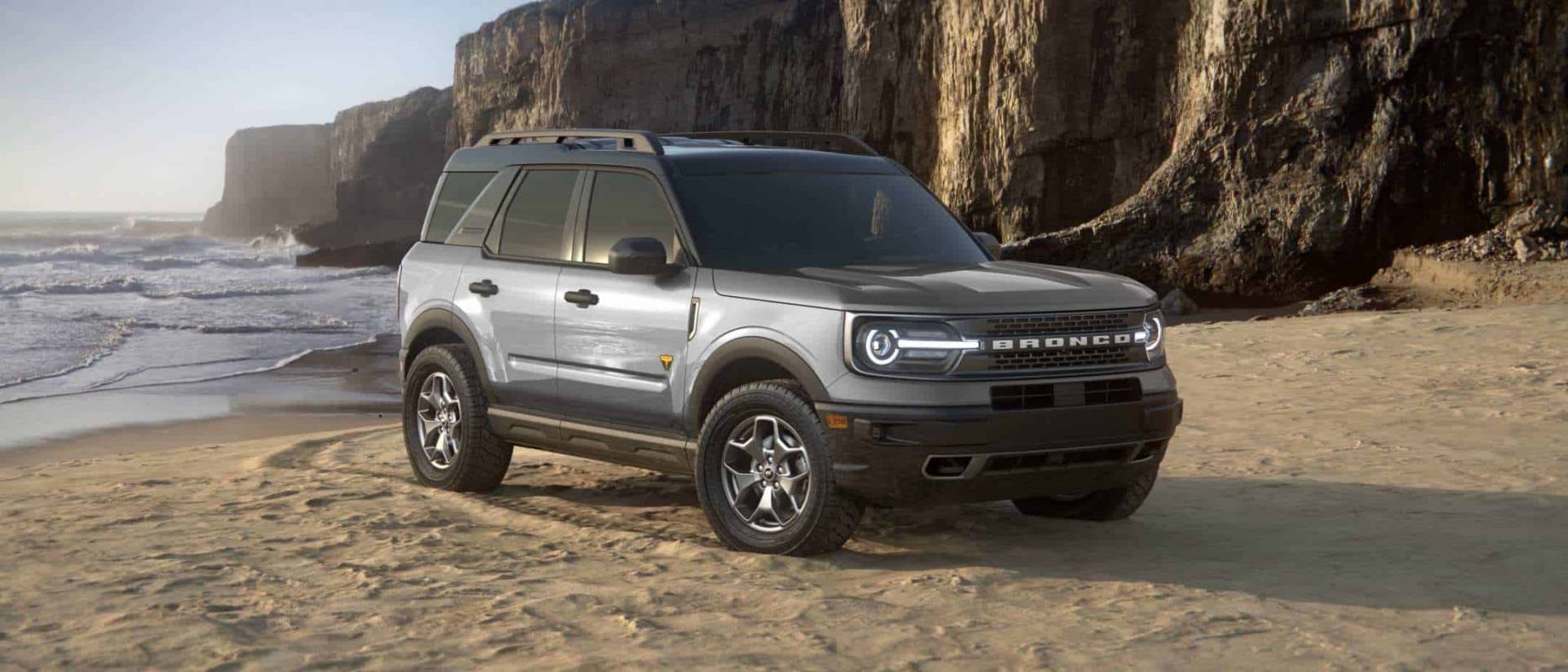 bros_23_badl_ext_360_carbonized_gray_36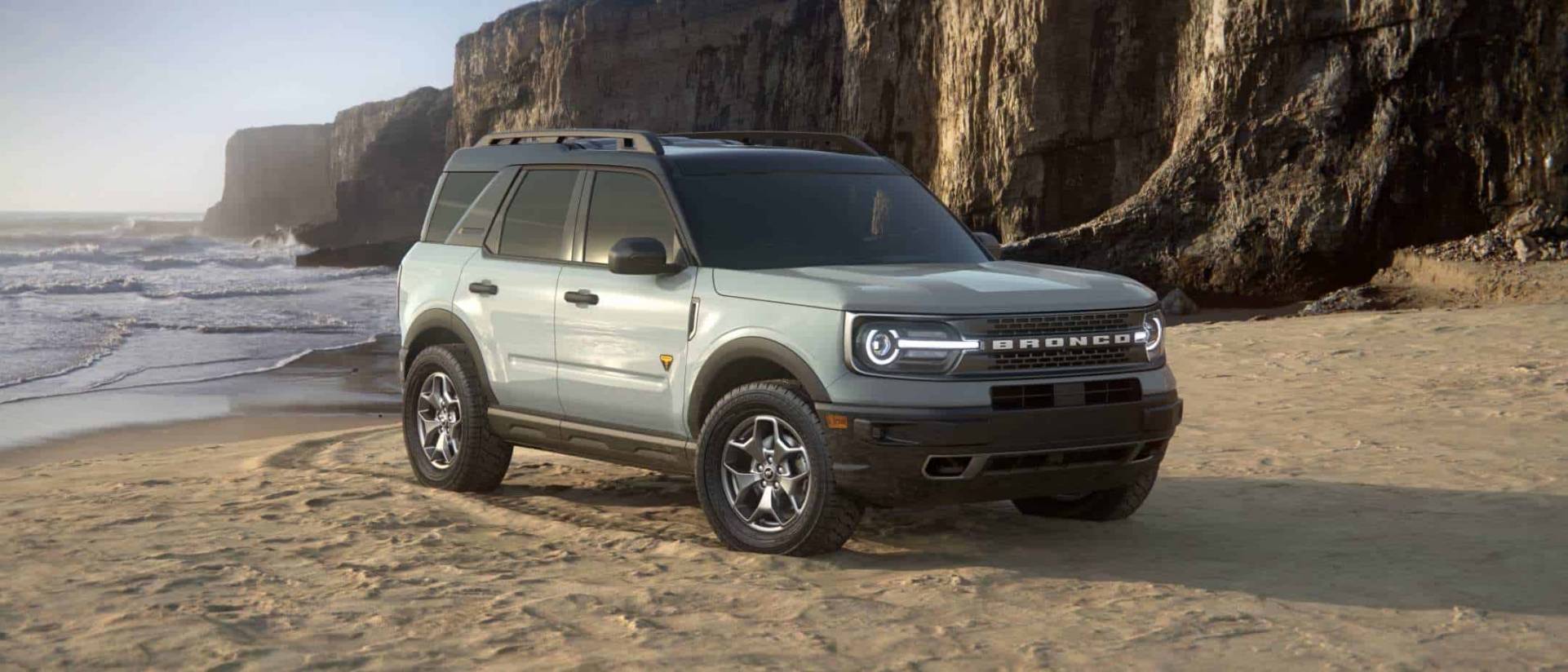 bros_23_badl_ext_360_cactus_gray_36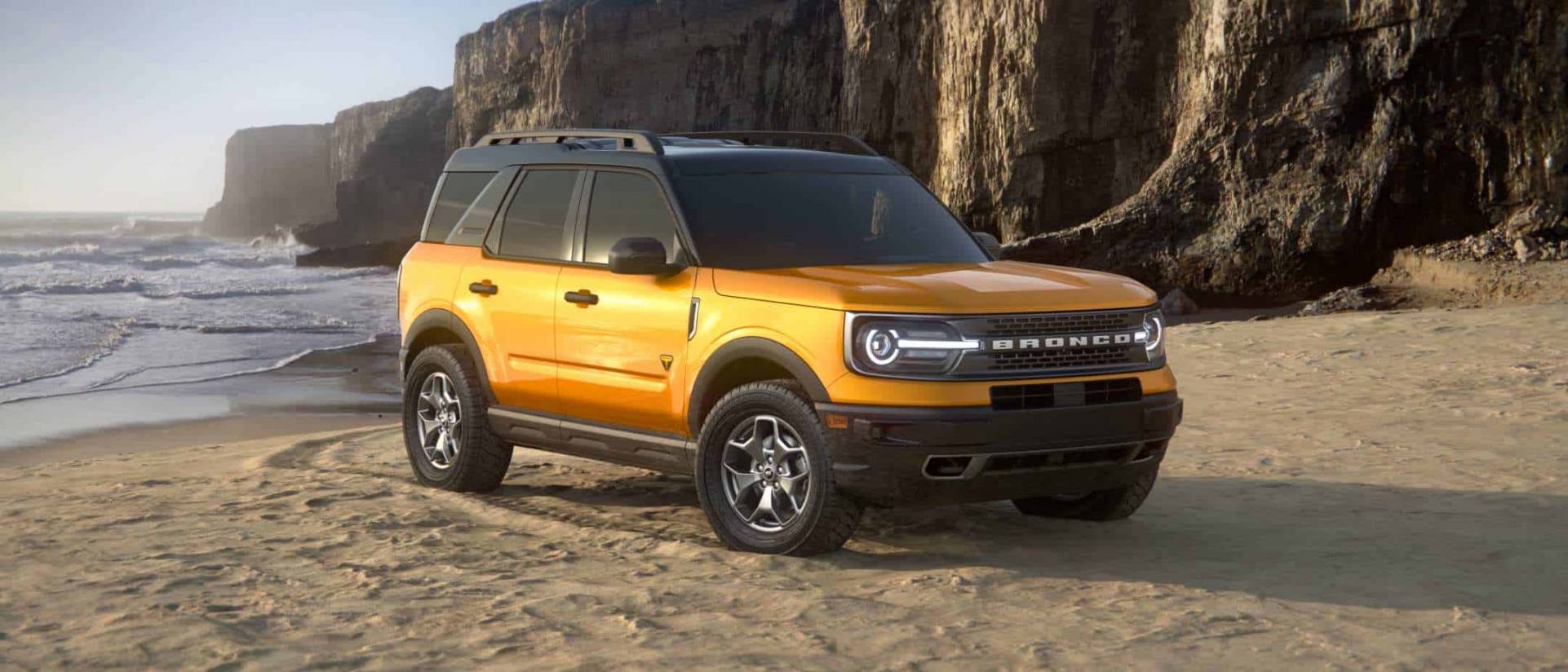 bros_23_badl_ext_360_cyber_orange_36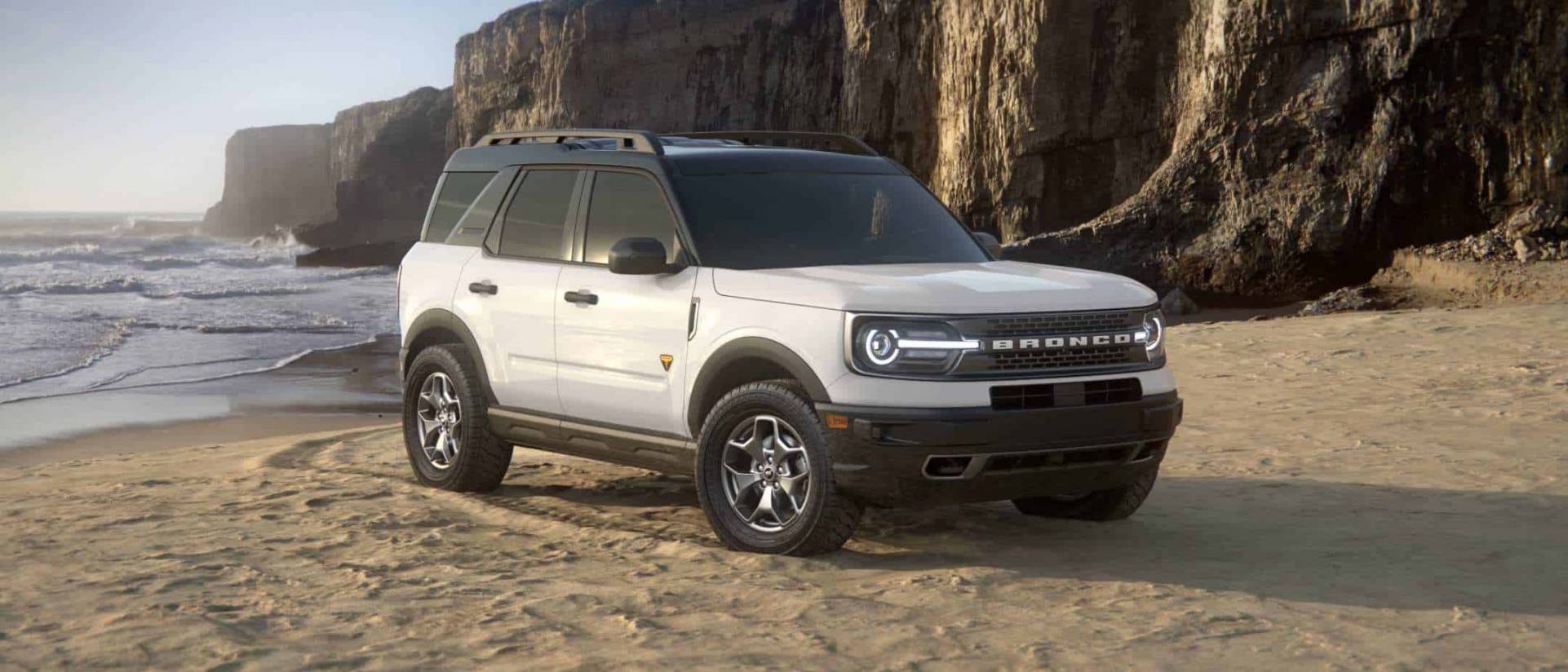 bros_23_badl_ext_360_oxford_white_36